International cooperation is the core of every UNESCO Chair around the world. We coordinate 2 international networks:
the INTEI International Network of Teacher Education Institutions in more than 70 countries and
the #IndigenousESD Research Network in more than 40 countries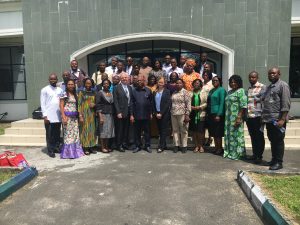 in order to research ESD in its various sectors and to disseminate findings and good practice. Through these two networks, we pool our resources to address the challenges in education, in particular the concept of ESD, in light of the 2030 Agenda and contribute to the development of research-based solutions. Our networks serve as think tanks and are bridge builders, often between academia, civil society and local communities. Our UNESCO Chair team brings the findings from our research to the attention of policy makers.
People within the networks have built strong relationships to promote ESD as a purpose of education and training, and last but not least we promote peace and global citizenship through collaboration.