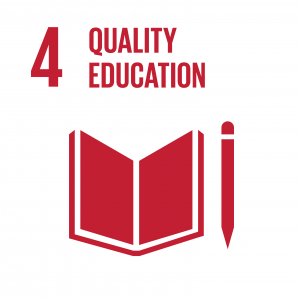 Quality education is a vital principle of sustainable development. Transforming our world: the 2030 Agenda for Sustainable Development has identified quality education as an essential factor in reaching its 17 goals. It has long been acknowledged that without an educated citizenry, there will be little or no development let alone sustainable development. However, it is not simply more highly educated people but a new form of education that includes nourishing and supporting a just and sustainable future for all life on the planet.
Now seen as an intent or purpose of education, ESD is a means of engaging the world´s education and training systems in creating a more sustainable future. This new vision of ESD as a purpose, has great implications for revisiting the understanding of "quality" education both at the local and global contexts.
Rather than being yet another discipline, ESD as a purpose, is implemented through four major areas of intervention (UNESCO Education for Sustainable Development Sourcebook 2012).
access to and retention in a quality basic education
reorienting education systems to address sustainability.
to build public awareness and understanding of sustainable development;
to provide training to all in both the private and public sectors to promote sustainability at home and in the workplace
The UNESCO Chair, through its networks, carries out researching and fosters new concepts and aspects of education quality in the framework of SDG 4 and beyond. It is not possible to create a universal definition of quality education or even the quality of education outcomes. For some quality education is measured in access to highly qualified teachers, adequately resourced and teaching in modern, supportive and well equipped infrastructure. For others quality is measured by the outcomes based upon desired goals and objectives. For some quality is measured in applicability and usefulness to both the individual, society and the planet. Therefore the definition of quality education is constantly evolving and is always contextual. This discussion of quality in the context of sustainability has emerged as central to the work of the Chair.