Join the #IndigenousESD network!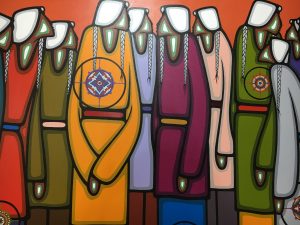 #IndigenousESD is the first international network of researchers focusing on improving the education of Indigenous Peoples around the world in light of the 2030 Agenda, in particular SDG targets 4.5 and 4.7. The first research project of our network is entitled "Reorienting Education and Training Systems to Improve the Lives of Indigenous Youth" (2017-2020). It is designed to serve the 2030 Agenda for Sustainable Development with the Sustainable Development Goals (SDGs), in particular SDG 4 on Education. It is aligned with SDGs 8, 11 and 16 as well as the Global Education 2030 Agenda of SDG 4.
This research is intended to generate and share findings of how schools and formal education systems could be modified to directly improve the quality of their education and indirectly the lives of Indigenous youth. There is a dire need to address the inadequacies inherent in the education of Indigenous youth globally. The main goals of the research project are: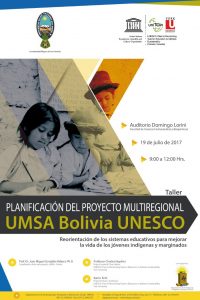 Goal 1: to develop policy recommendations from the research findings carried out in three research initiatives on how to improve the quality of education of Indigenous youth
Goal 2: to create an international Indigenous education research network with a focus on SDG Target 4.5.
Goal 3 wherever applicable: developing innovative local teaching and learning approaches in improving the quality of education for Indigenous youth, as determined by the research institutions and partner sites.
If you are interested in joining our research (network), please feel free to contact us at any time.
Global Research and Network Coordinator: Katrin Kohl