Networks in action: building partnerships for the SDGs in the local community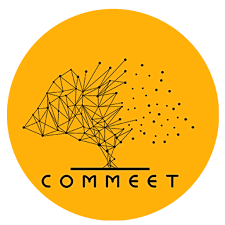 Founded in 2017, COMMEET aims to empower local communities anywhere in the world to address their locally relevant sustainability themes and develop towards a sustainable future. It is based in the Netherlands but operates all around the world.
COMMEET is a not-for-profit organization working for community empowerment that operates with ambassadors, fellows and friends. Charles Hopkins and Katrin Kohl are both ambassadors for COMMEET and support their work whole-heartedly, especially in serving communities towards a COVID-19 recovery within the framework of the SDGs.
The vision is to accelerate regional sustainable development through empowering local communities, serving SDGs 4, 5, 8, 10 and 11. COMMEET provides toolkits that can be used to solve problems at the community level, facilitating access to knowledge using a bottom-up approach: giving power and initiative to communities, enabling them to make fair decisions that will create better opportunities to future generations.
Current toolkits in action are focused on themes of technical and vocational training (TVET) / entrepreneurial training as well as migrants in the community.
New toolkits under development in 2021: Climate Action, Racism, Vulnerable Women and their Children.
COMMEET collaborates with Maastricht University´s PREMIUM programme to continuously evaluate and improve their performance. The latest PREMIUM project COMMIT2COMMEET will analyze the social impact and to shape a new communication strategy.