A whole-system approach towards the SDGs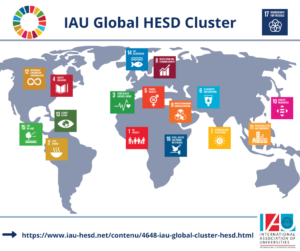 In March 2020, York University´s UNESCO Chair took on a new role in coordinating higher education efforts towards the SDGs. Executive Chair Coordinator Katrin Kohl is been named the Focal Point for SDG 4 Quality Education within the Global Cluster of Higher Education and Research for Sustainable Development (IAU HESD Cluster) at the International Association of Universities (IAU).
York University partners with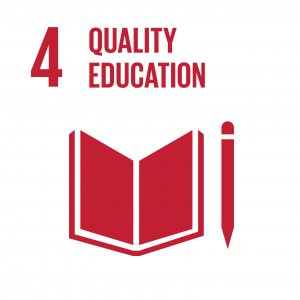 and strongly focuses on the whole-institution approach as the most promising tool for higher education institutions towards the SDGs and a sustainable future.
The International Association of  Universities (IAU) launched a Global Cluster on Higher Education and Research for Sustainable Development (HESD) to advocate for the key role that higher education institutions play in achieving Agenda 2030. This global endeavor directly engages universities in addressing all 17 sustainable development goals (SDGs). The IAU HESD Cluster consists of 16 lead universities, one for each SDG; IAU leads the work on SDG 17 on global partnerships. The lead universities, which are based in all world regions, will work with 'satellite' universities to advance a particular SDG, all the while ensuring synergies among all goals.
York has begun their own journey towards a holistic embedment of sustainability with the release of the University-wide Academic Plan (UAP) 2020-2025 accepting the SDGs as the grand challenge. Charles Hopkins serves as the Co-Chair of the Knowledge Working Group in the President´s Sustainability Council at York University.
Focal Point SDG 4: Katrin Kohl, Executive Chair Coordinator, UNESCO Chair in Reorienting Education towards Sustainability, mailto: kkohl(at)edu.yorku.ca.
Find more information here including the 2022 Report and joint Cluster Statement.